The Right Regrets is an original song featured in The Transfer, the fifteenth episode of the second season of Smash. It was written by Marc Shaiman and Scott Wittman. The version released as a single features Debra Messing (Julia Houston) & Christian Borle (Tom Levitt) on lead vocals.
In Bombshell, the song is sung by Arthur Miller as he realizes he can't help with her behavior, or even stay with Marilyn anymore.
Arthur:
A writer has the empty page where he can set the scene
He puts the actors on the stage or on the movie screen
The characters all say the words the writer wants to hear
And then my friend, a happy end

But when the writer steps outside that room where he is king
He can't control when lives collide or what the lovers sing
And so he hides behind his words the one place he belongs
And in black and white he can rewrite the wrongs

Where he can find the strength to say what those he loves should hear
And just erase mistakes she's made then make them disappear
Where he can change the plot so he's a hero not a louse
And when the curtain falls there's not a dry eye in the house

A writer hopes to leave behind a work no one forgets
And when he writes the end to find he has the right regrets
A writer has the empty page where he can use his pen
To mend his heart and try to start again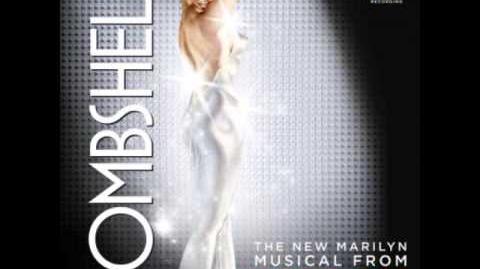 Community content is available under
CC-BY-SA
unless otherwise noted.